If you have a Blog with Beyond Indigo on your website, you do not access it through your Administration Center. You access it through the WordPress dashboard.
To access your Blog go to:
http://[yourdomainname.com]/blog/wp-admin
You'll be presented with this screen to enter your username and password that you were given for the Blog.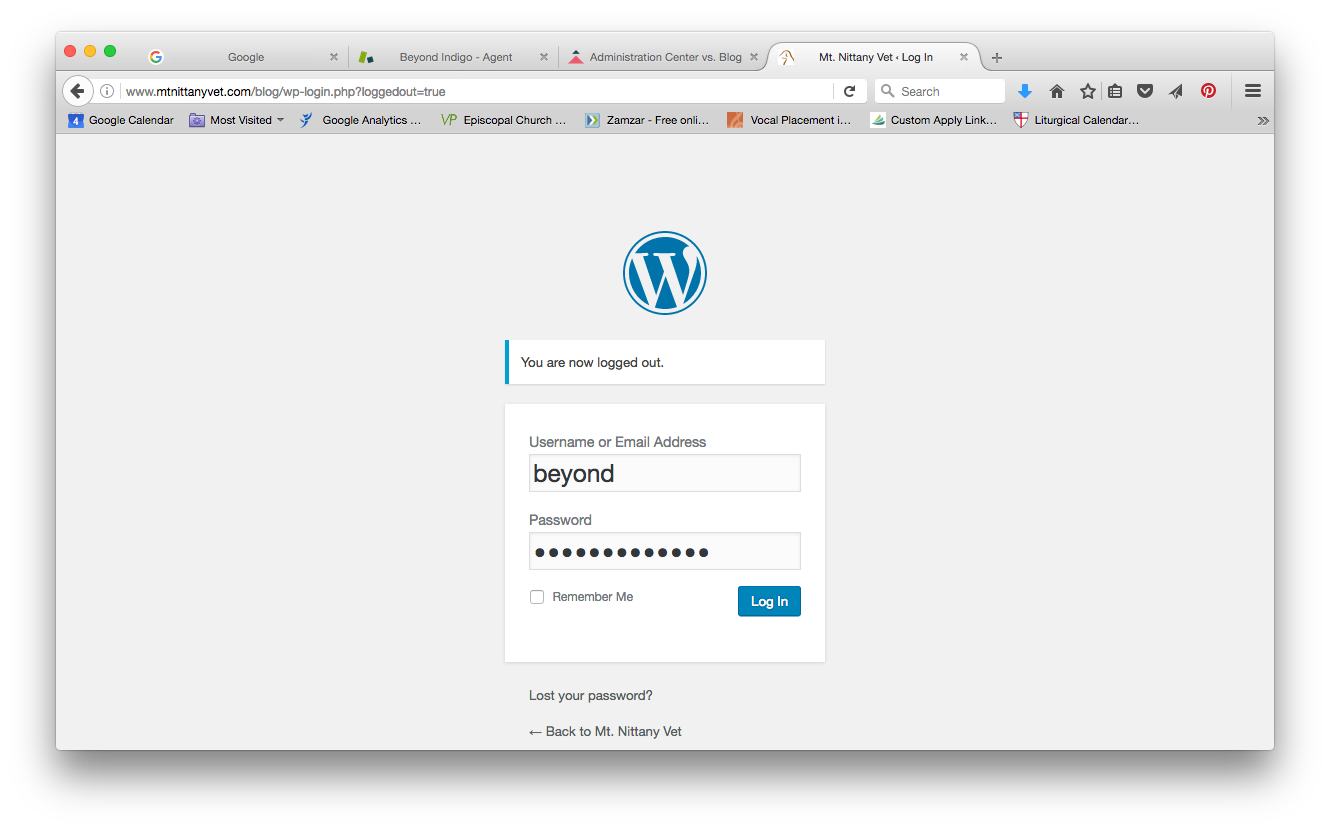 Once you log in correctly, you will be presented with your WordPress Dashboard: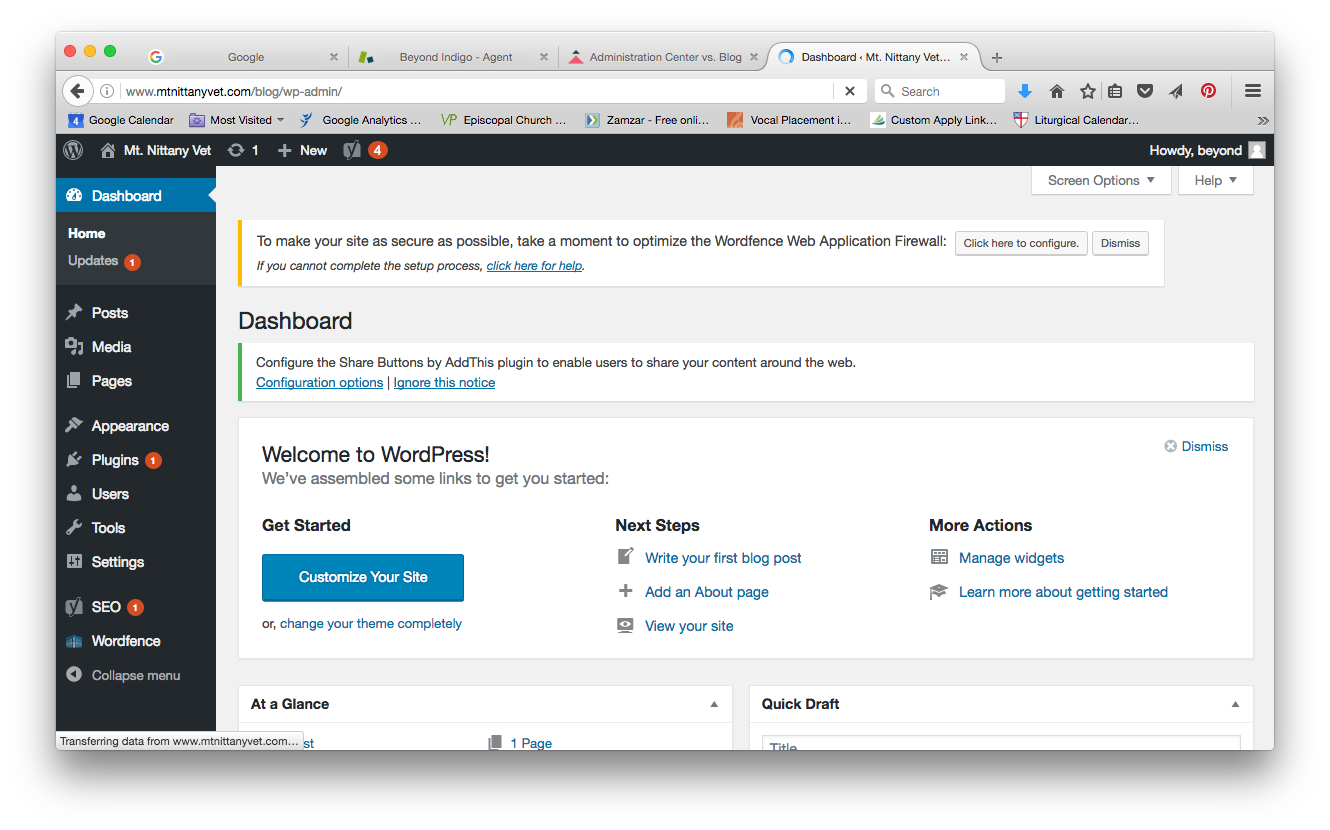 If you have forgotten your password, or your login is not working, please Submit a Ticket to the Help Desk and we will be able to help you out!