SSL (Secure Sockets Layer) is the standard security technology for establishing an encrypted link between a web server and a browser.  In order to establish this connection you need to have an SSL Certificate on your server.  Often SSL Certificates cost money and many companies charge to install the certificate and then configure the connection.
Last year, Beyond Indigo upgraded all of our servers.  As part of this upgrade, security was one of our major concerns and we identified SSL encryption as a feature we wanted to activate for all of our clients.
Since that server upgrade we have been working to upgrade each site to a secured (SSL) site.  You can tell if your site has already been secured if you have a green lock in your browser window and your URL is now preceded by https instead of http.  See the screen shot below: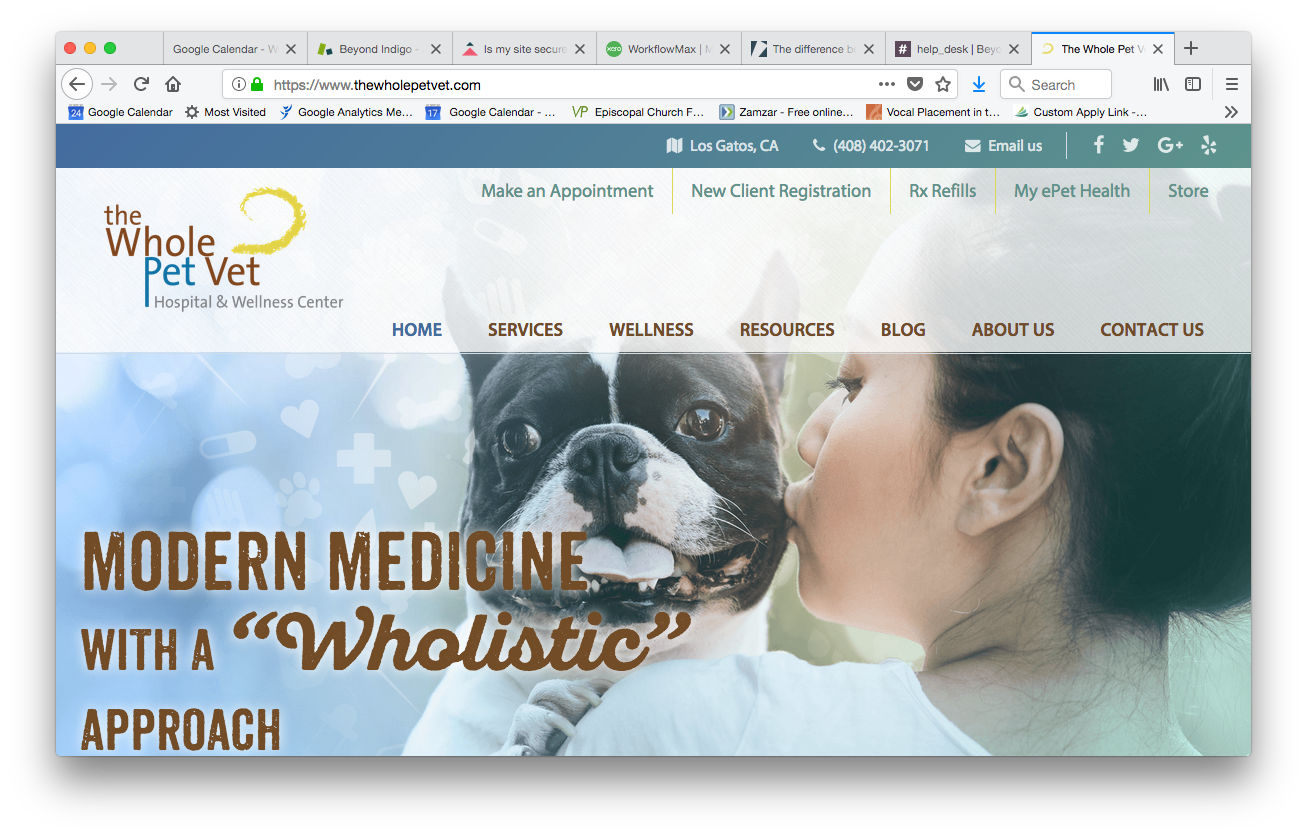 If you are worried about the security of your site, please be aware that no data is compromised from your site without the SSL encryption.  Information that could be compromised is only collected through the forms that exist on your website.  All of the forms are served through a 3rd party application called Formstack. Formstack has been secured via SSL since its implementation, and all data captured through Formstack is secured and that data is housed on their servers, not ours. So that functionality (secure data) has always been in place. 
The addition of SSL to your site is a move towards compliance with upcoming Google standards for SEO rankings.